Shop ALL of our Styles here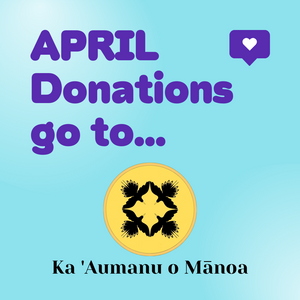 So April was another successful month, and again, all thanks to YOU! Between Merrie Monarch, and our online sales, we were able to donate 90 sets of our Mea Wahī'eha [Bandages]...
WOW... like seriously... WOW!  We started our give back program in March, and let me just say... that you all did this! You all helped to contribute to such an...
A quick introduction to our new mission!